Bartletts Solicitors House Valuations.
Bartletts Solicitors House Valuations in local Cheshire property probate cases might not be what thet seem at first glance.
They gave me a valuation of £450,000 for my property of a 12 bedroom house in central Chester that has a value of over 1m on Xoopla and tells me they have my best interests at heart.
We will let our many thousands of readers decide for themselves if they think its a true statement?

You have to laugh at Bartletts Solicitors Property Valuations, is it not strange 2 UK property experts can come up with similar valuations but Bartletts somehow manages to miss the mark by a whopping £700,000 plus!
Now some might say ah but if they are doing the probate they might give you the bottom valuation and shift the house to an offshore company so no-one knows who actually bought it and sell later on to make 200% profit, how else can any reasonable person think?
If anyone is reading this is aware of a recent Bartletts probate case please check the purchase price paid against these cpmpanys valuations and report here or on trustpilots site, if the correct amount was paid its only fair thats reported aswell but please name the property correctly?
Update:  on the 7 of Sep 2018 Number 71 Hoole road (acors from 32 Hoole road) went for 490,000 and it had only 4 small bedrooms. It was quarter or smaller than 32 Hoole road guest house (12 massive rooms with own shower and toilet). Was Run by Dr Bland struck off in 2018 as pedo…
Link to Newspaper on pedo chester doctor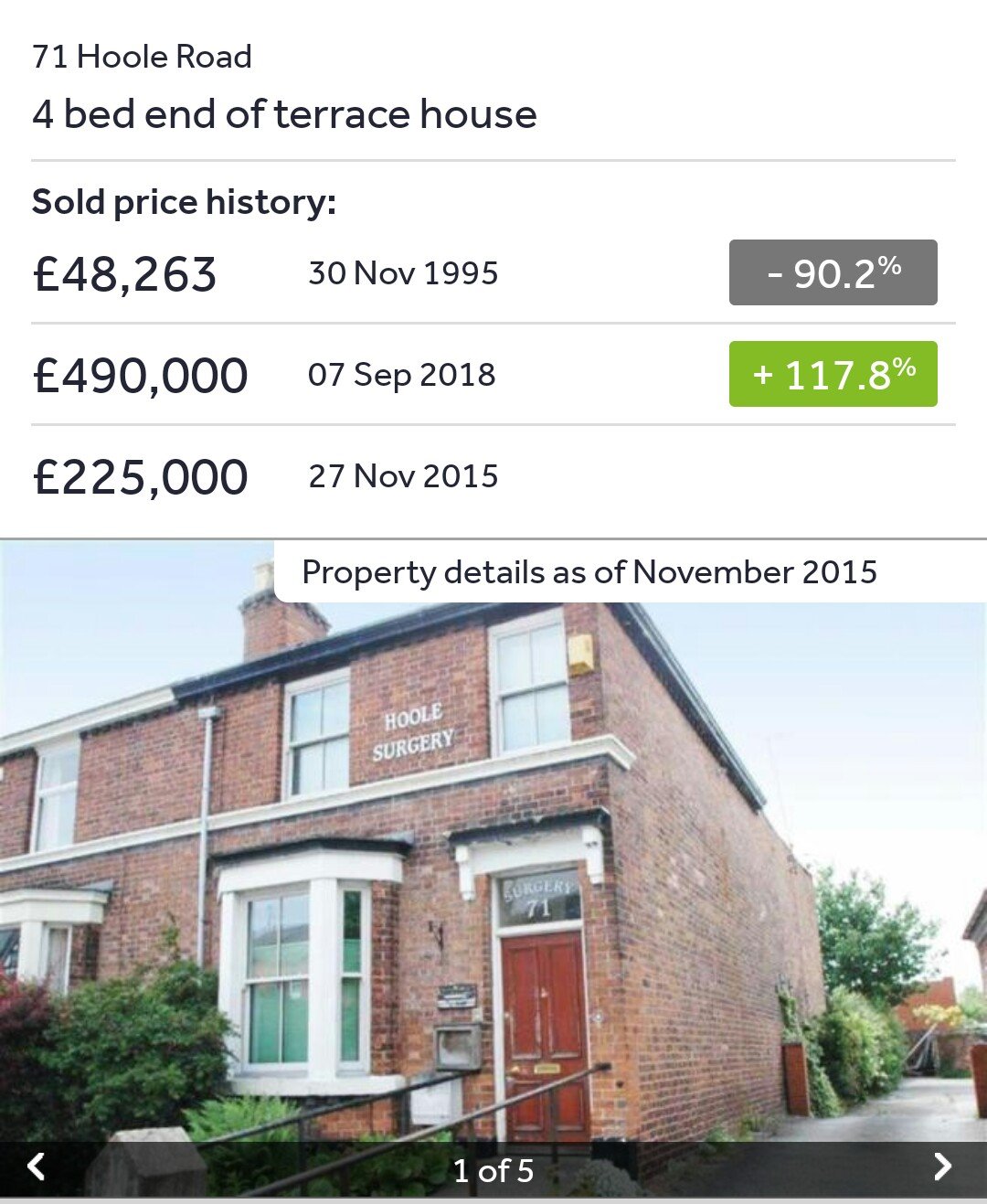 Guest house like my mother's but smaller and in 2017 was sold for…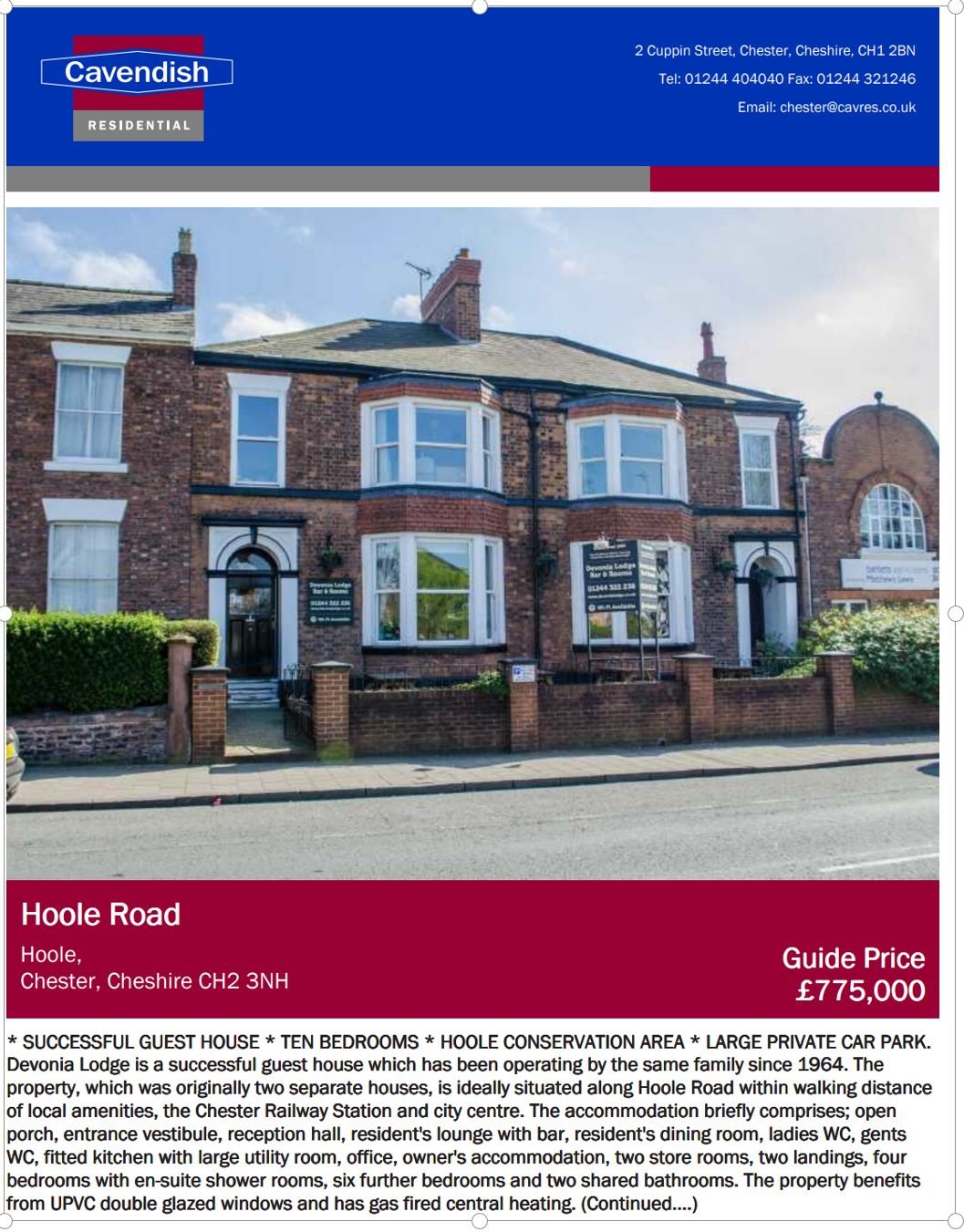 Which is right next store to Bartletts….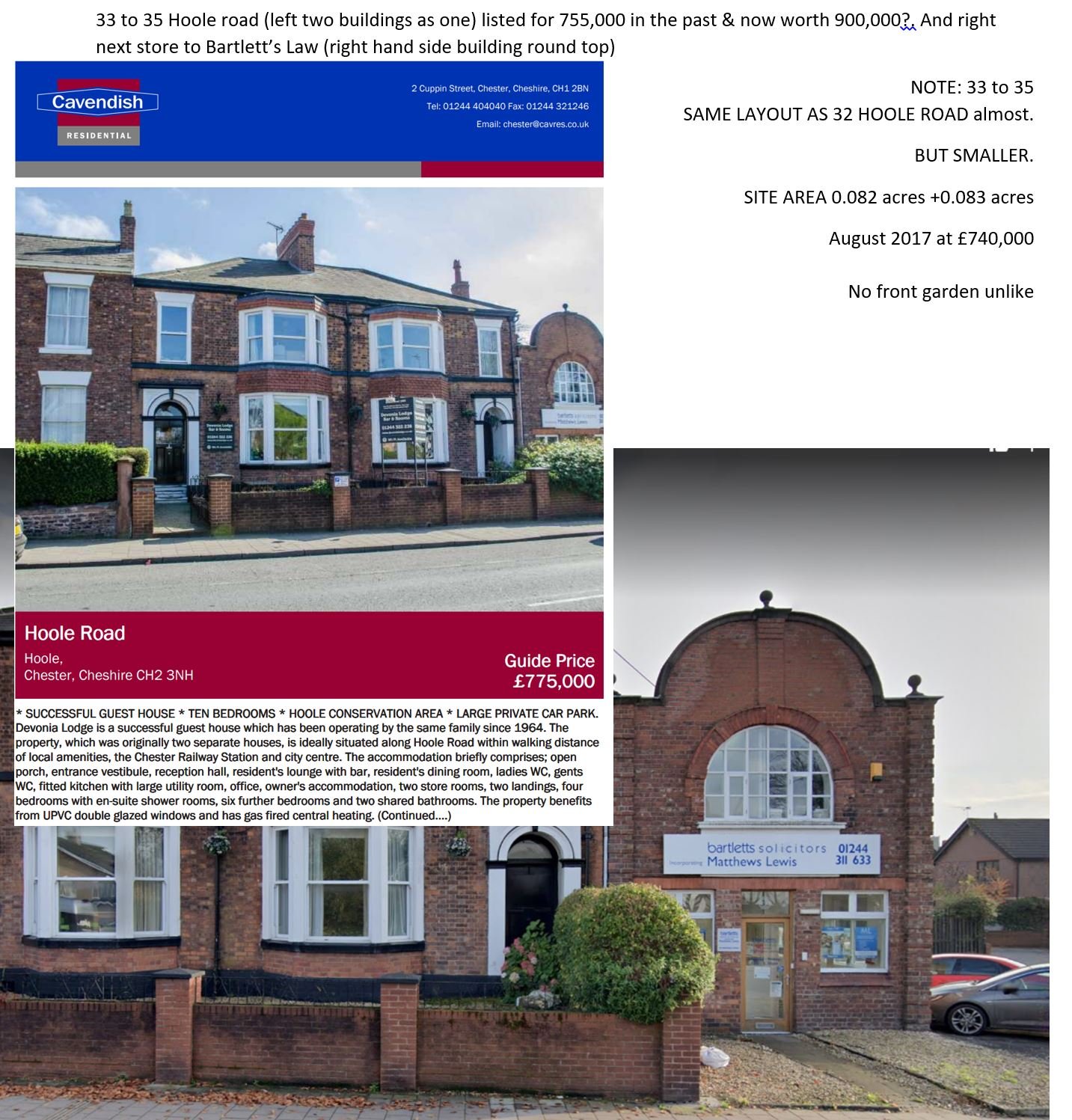 Price in Chester on hoole Road
71 HOOLE ROAD CH114764 (Freehold)
(ACROSS THE WAY FROM 30 HOOLE ROAD)
4 BEDROOMS
SITE AREA 0.053 acres
SOLD FOR 490,000 IN 2018
32 HOOLE ROAD   CH69286 (Freehold)
BEDROOM 12 ALL WC
SITE AREA 0.136 acres
WAS 1 MILLION BUT THEN LISTED BY SDL AUCTION AT 500,000 WITH BAD PHOTOS AND NOTICE OF LEGAL PROBLEMS.
42 HOOLE ROAD  CH606760 (Freehold)
7 BEDROOMS
SITE AREA 0.123 acres
£720,000 IN SEP 2020
33-35 HOOLE ROAD   CH556588 (Freehold)+CH32674 (Freehold)
SAME LAYOUT AS 32 HOOLE ROAD BUT SMALLER.
SITE AREA 0.082 acres +0.083 acres
August 2017 at £740,000
BUT BLM hide the following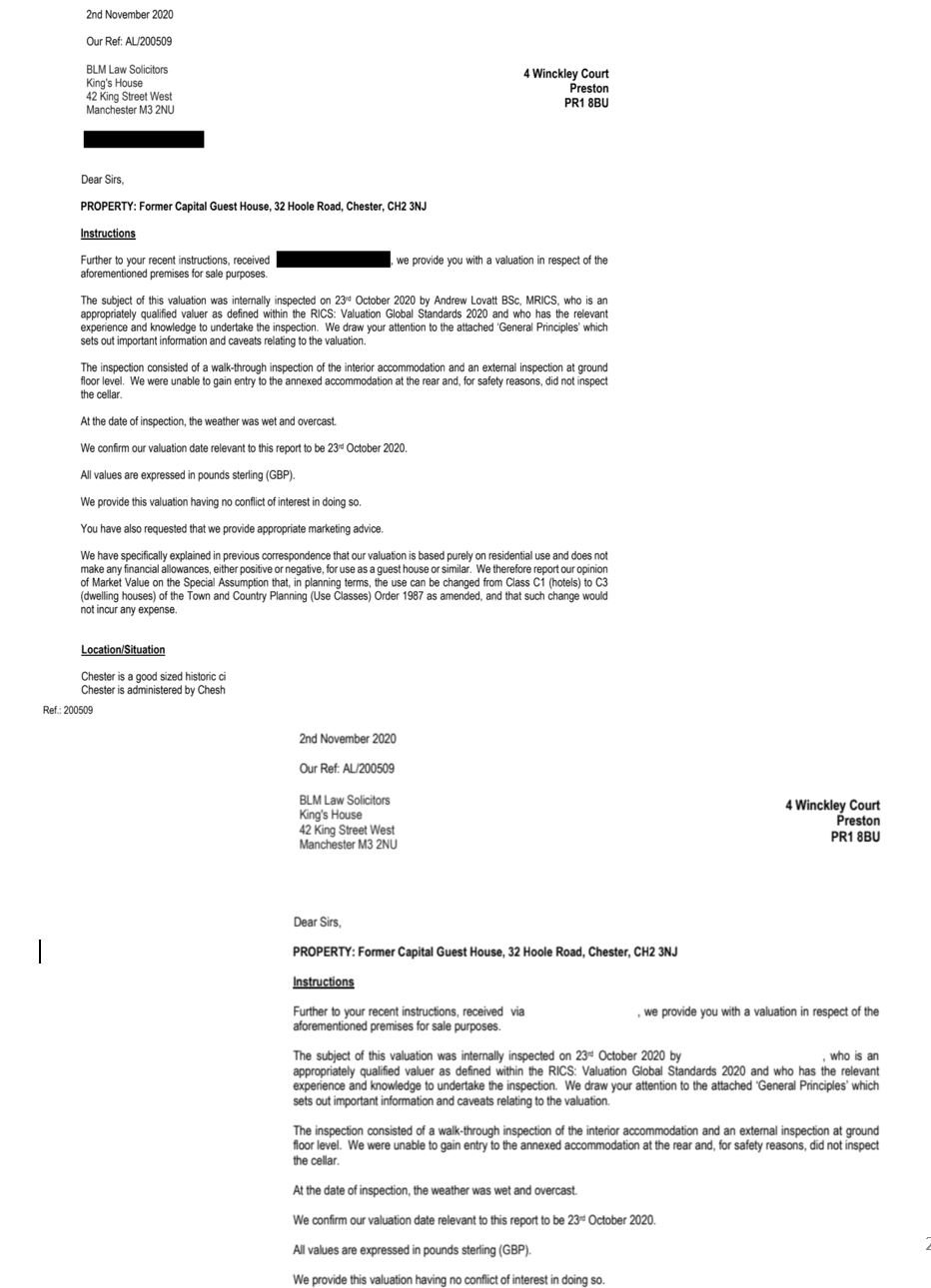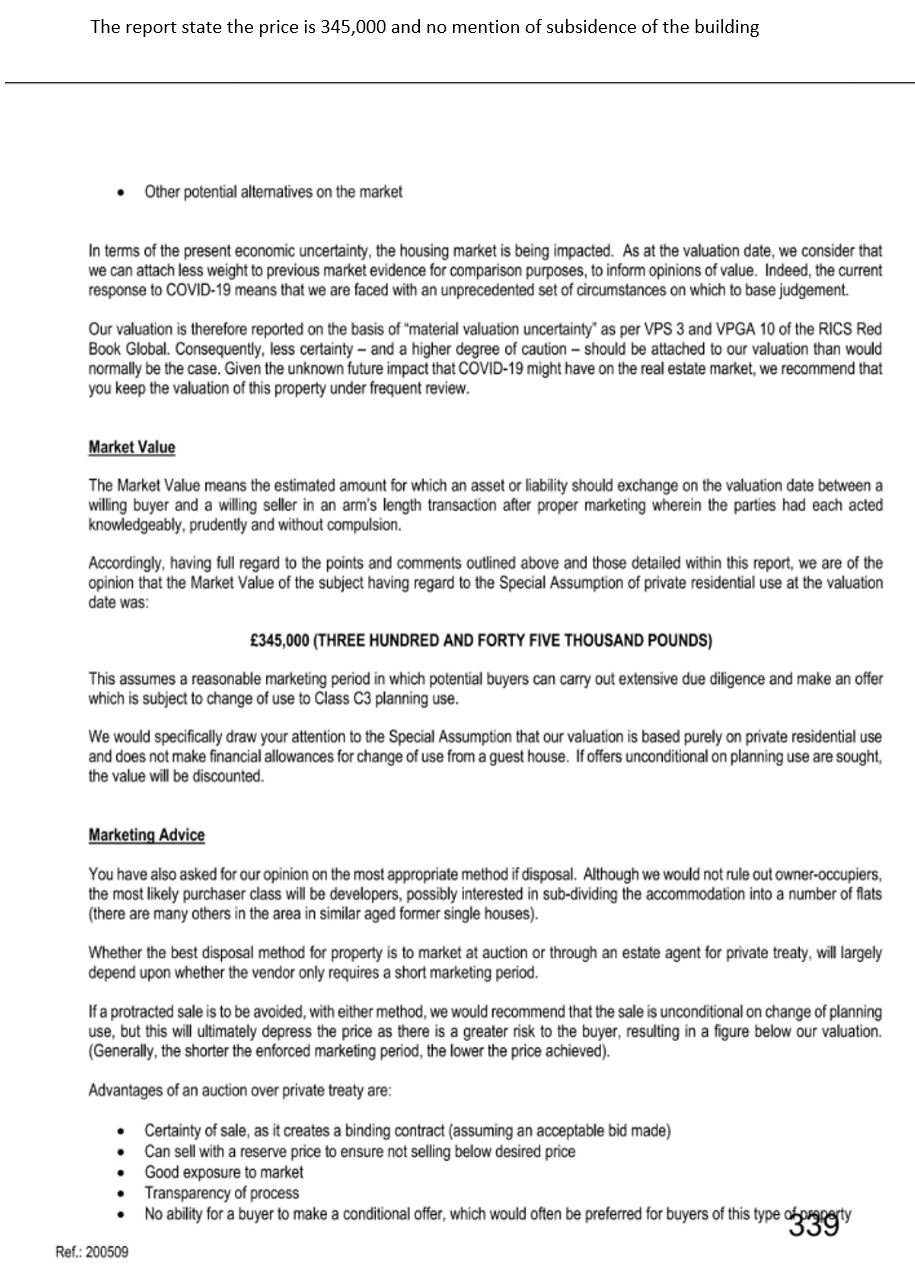 BUT  can now show building worth over a million…..so all done to rob the estate.
and this person who does the valuation leave the company and works for the….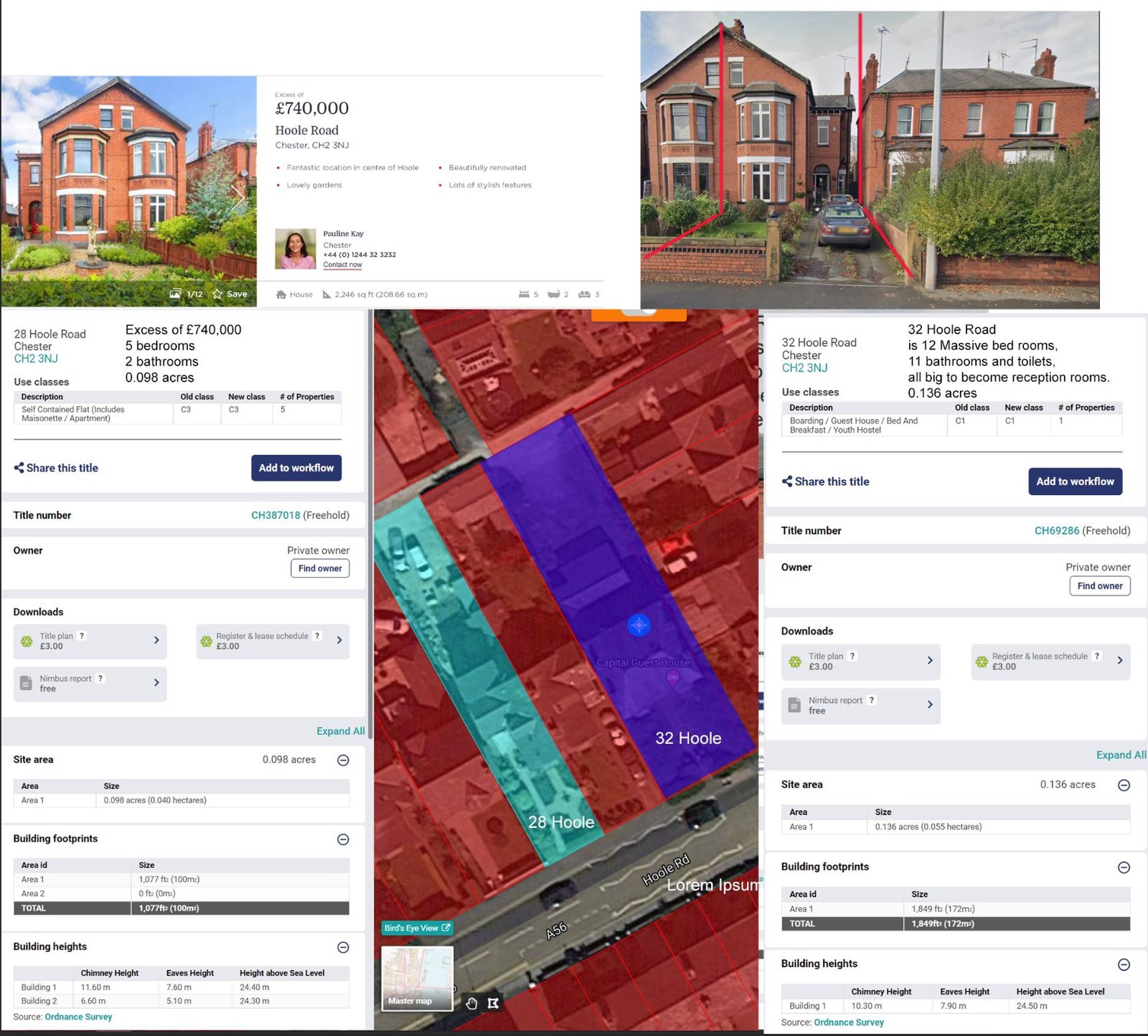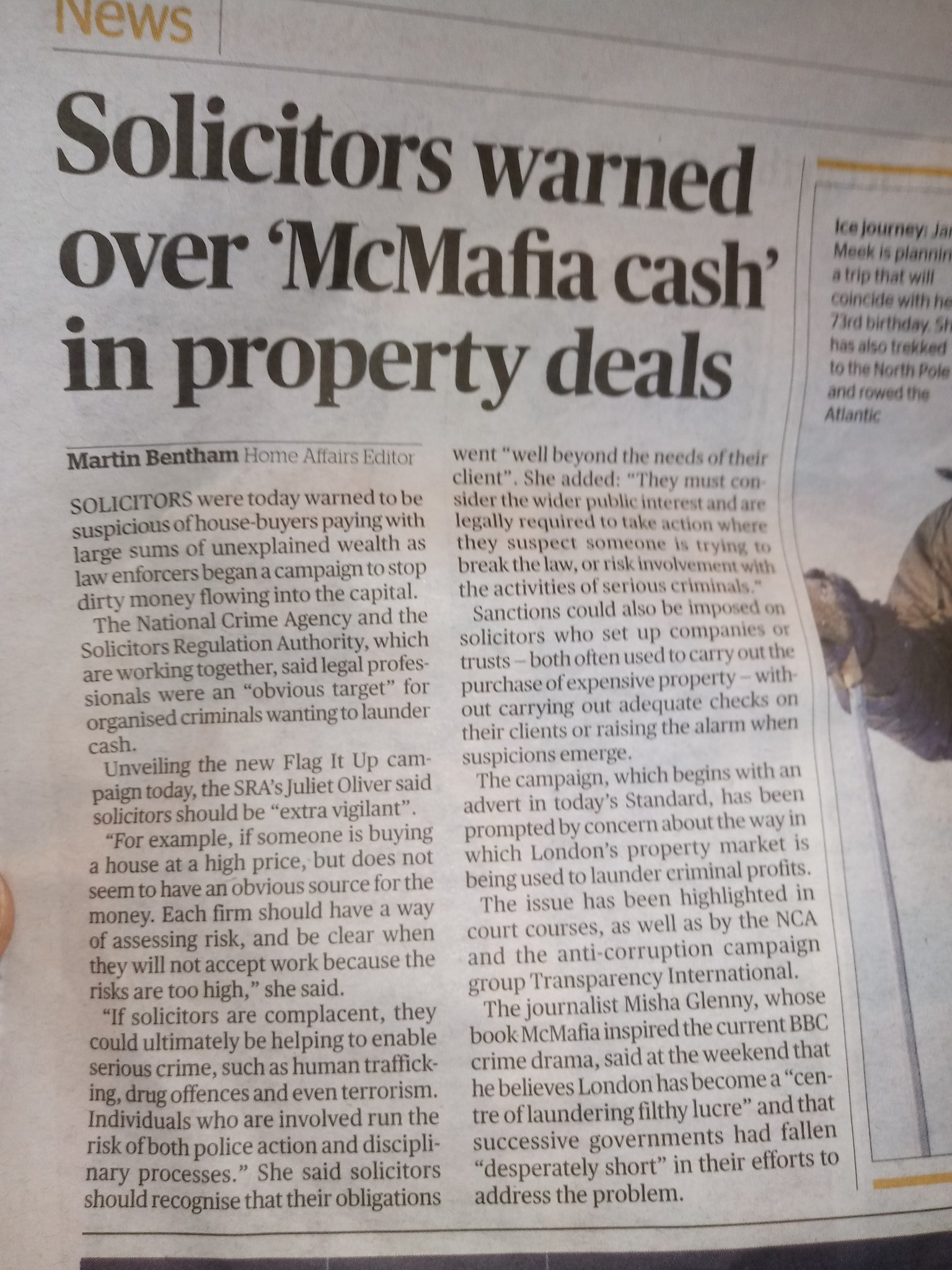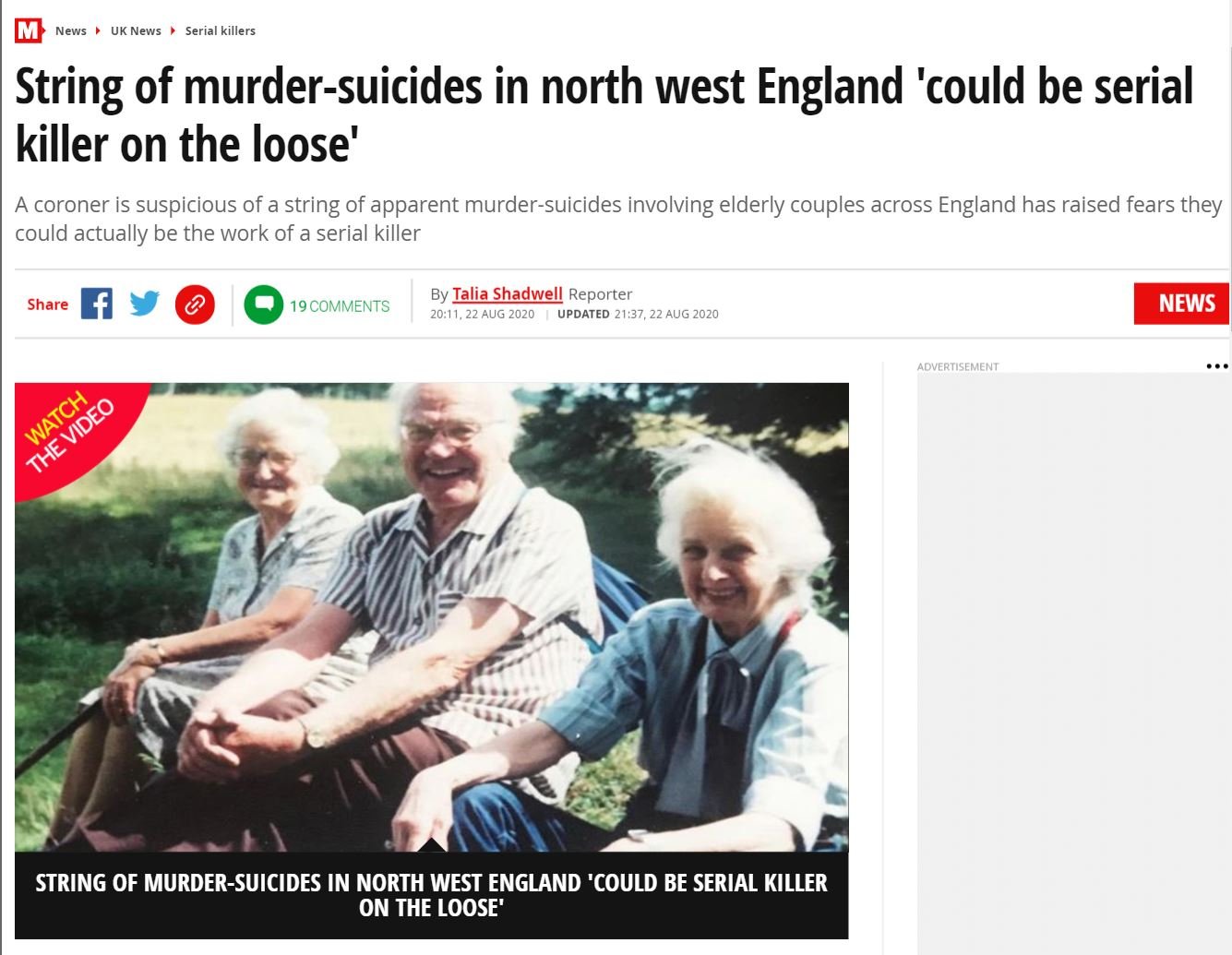 For more information.
The bent cops who help PB is at https://corruptsolicitors.co.uk/file-z-bent-cops/
The bent lawyers including PB is at https://corruptsolicitors.co.uk/file-bent-lawyers/
Dementia fraud issues are listed at  : https://corruptsolicitors.co.uk/z-file-3/
More links here
The History on the web of the events.
See
https://corruptsolicitors.co.uk/bartlett-as-executor-of-my-mothers-will-lied-to-the-court-saying-100000-care-bills-when-in-fact-it-was-10000-he-even-lied-to-the-tax-man/
And
https://corruptsolicitors.co.uk/a-bent-police-detective-who-should-investigates-but-does-not-puts-firewall-and-witnesses-shut-up-and-he-asks-for-180k/
JB uses a Chartered Surveyors report which has no names in it. See 6 to 8 page  Exhibit and website
https://corruptsolicitors.co.uk/bartletts-solicitors-house-valuations/
See also
https://internationalscotland.com/2021/06/03/sdl-property-auctions-buyers-sellers-beware/
https://internationalscotland.com/2021/08/07/blm-law-uses-poorly-reviewed-surveyors-firm-for-lowest-valuation/
Also see many questions by an expert
https://internationalscotland.com/2021/08/08/bartletts-of-chester-and-blm-law-property-price-fixing-scandal/I have 2048 signatures to say my mother's inquest should be reopened as the inquest was done wrong to protect the murder of my mother.
https://www.change.org/p/prime-minister-of-england-public-inquest-in-to-the-death-of-mavis-banks-new-evidence-has-shown-conflict-of-interest
And we can now show a doctor Bland involved in my mother's murder  etc was struck off in 2018 and other new evidence. AND MA & CA knew him.
https://www.thetimes.co.uk/article/anthony-bland-gp-with-26-000-child-abuse-images-is-struck-off-xlk35w99v
And my mother was also killed as she said lawyer W, who works for PB, who hit my mother to force her to sell her home cheap.
Also my mother's inquest in 2015 was done by a coroner (R) who others said they also had problems with him by covering up crimes (see link below).
https://soundcloud.com/ukcolumn/ukc-despatches-nhs-barbara-mark-10jan19
https://www.ukcolumn.org/article/feet-clay-and-clapping-nhs
And add to all of this…
JB did this to protect PB who price fixes property values to get them cheap including help by others who died strangely.
In 2015 Barbara Dunbavand (BD) wanted to help me, and she was an accountant who worked with all the rich elderly, and then she died strangely (see later part of this report). https://www.chesterstandard.co.uk/news/15977707.chester-woman-killed-by-glancing-blow-from-lorry-on-a55-inquest-told/
BD husband is Dr who knew Dr Bland and knew MA, W, and PB.
BD knew all the rich to target by PB. BD husband knew Dr Bland who put the elderly on the end of the pathway of death when they could live.
Dr Bland struck off in 2019
https://www.thetimes.co.uk/article/anthony-bland-gp-with-26-000-child-abuse-images-is-struck-off-xlk35w99v
MA knew Dr Bland well
I could add Dr Bland lied at my mother's inquest and the inquest tapes are still not released to the public as it shows how corrupt the inquest was as also 2 bent cops lie also.
And
From the Times and other newspapers it is also seen this was done to many others in the Northwest. Many elderly deaths could be part of these probate crimes.
https://www.mirror.co.uk/news/uk-news/string-murder-suicides-north-west-22563238
And this is a common issues see
https://corruptsolicitors.co.uk/z-file-3/