Bartletts Solicitors House Valuations.
Bartletts Solicitors House Valuations in local Cheshire property probate cases might not be what thet seem at first glance.
They gave me a valuation of £450,000 for my property of a 12 bedroom house in central Chester that has a value of over 1m on Xoopla and tells me they have my best interests at heart.
We will let our many thousands of readers decide for themselves if they think its a true statement?

You have to laugh at Bartletts Solicitors Property Valuations, is it not strange 2 UK property experts can come up with similar valuations but Bartletts somehow manages to miss the mark by a whopping £700,000 plus!
Now some might say ah but if they are doing the probate they might give you the bottom valuation and shift the house to an offshore company so no-one knows who actually bought it and sell later on to make 200% profit, how else can any reasonable person think?
If anyone is reading this is aware of a recent Bartletts probate case please check the purchase price paid against these cpmpanys valuations and report here or on trustpilots site, if the correct amount was paid its only fair thats reported aswell but please name the property correctly?
Update:  on the 7 of Sep 2018 Number 71 Hoole road (acors from 32 Hoole road) went for 490,000 and it had only 4 small bedrooms. It was quarter or smaller than 32 Hoole road guest house (12 massive rooms with own shower and toilet).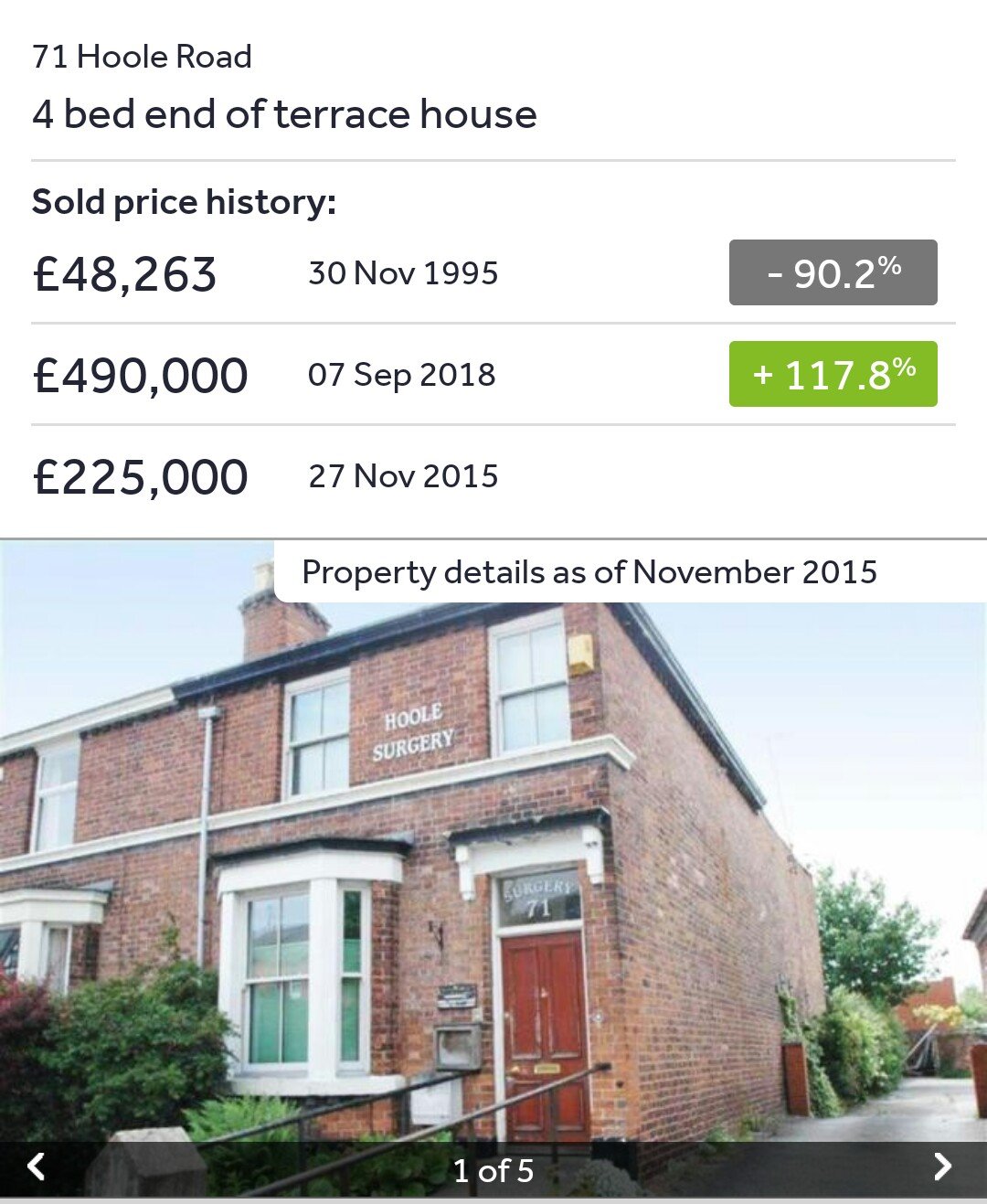 Guest house like my mother's but smaller and in 2017 was sold for…