How the elderly are being robbed …and murdered
#dementiafraud#tmommfilm#tmommfilmusahttps://t.co/RkAe0gvELx pic.twitter.com/zIlNOf96mJ

— drjonesaa (@drjonesaa) September 13, 2019
#tmommfilmcovid19 #tmommfilmusa#elderly https://t.co/GkEiR6sbBr pic.twitter.com/n738AwMnB5

— drjonesaa (@drjonesaa) June 27, 2020
Was the lcp aka Liverpool Care Pathway ( #pathway2death) set up by lawyers to help them with their hidden trade of controlling wills, robbing elderly,Blackmail of care staff to do crimes.#COVID19uk payout@BorisJohnson @jeremycorbyn @washingtonpost @BostonGlobeArts @RT_America pic.twitter.com/QYdA8La3LD

— drjonesaa (@drjonesaa) September 20, 2020
From 2009 #tmommfilm #metoolcp https://t.co/R3BnOURcgo pic.twitter.com/thNy5vpnni

— drjonesaa (@drjonesaa) September 20, 2020
link to twitter repeat with comments
Links to newspapers
#elderly #dementia #chester #crime #murder #fraud #tmommfilm#coverup @BorisJohnson @jeremycorbyn @21WIRE @BreesAnna
1 https://t.co/nwBJjnvWpP

6 https://t.co/HEepXAsNRf pic.twitter.com/SuXaXiHpDp

— drjonesaa (@drjonesaa) August 23, 2020
#dementia #fraud
A crime done in USA & UK
Dr Shipmans (b&n) working in teams with bent lawyers (b&w), bent police detectives MA &bent Regulators SRA#tmommfilm #tmommfilmusa@jeremycorbyn @Albion_Rover @ZacGoldsmith@BorisJohnson https://t.co/wxYwtg1chThttps://t.co/wjZIMruPnL pic.twitter.com/f94qm5O0N0

— drjonesaa (@drjonesaa) June 15, 2020
Yes …. #pathway2death #tmommfilm #tmommfilmusa #metoolcp https://t.co/5QmKO0x706 pic.twitter.com/gZuiSIOmEP

— drjonesaa (@drjonesaa) July 12, 2020
What MA let slip was they cover up….and its a game plan
https://t.co/3mhhOD1WhB #tmommfilm pic.twitter.com/ZxMNxpxRHt

— drjonesaa (@drjonesaa) October 14, 2018
I saw this with my mother… a cover up…including police, coroner etc
other saw it too
Talk on my mother's and others murders. Please listen https://t.co/nwBJjnvWpP

— drjonesaa (@drjonesaa) March 20, 2019
And list here
Ogan stealing & cover-up #chesterhttps://t.co/nwBJjnvWpP
&https://t.co/n4QN7dQFBH
&https://t.co/yCMZO0fhm6
Mum killedhttps://t.co/p2q71YBnia
drugs & £https://t.co/yifcl6RrBf
Bad carehttps://t.co/r3JWQFMXDw
bent lawyershttps://t.co/ctNYvthLoi#nhs #corruption #tmommfilm pic.twitter.com/5vhn7RGBdE

— drjonesaa (@drjonesaa) July 14, 2019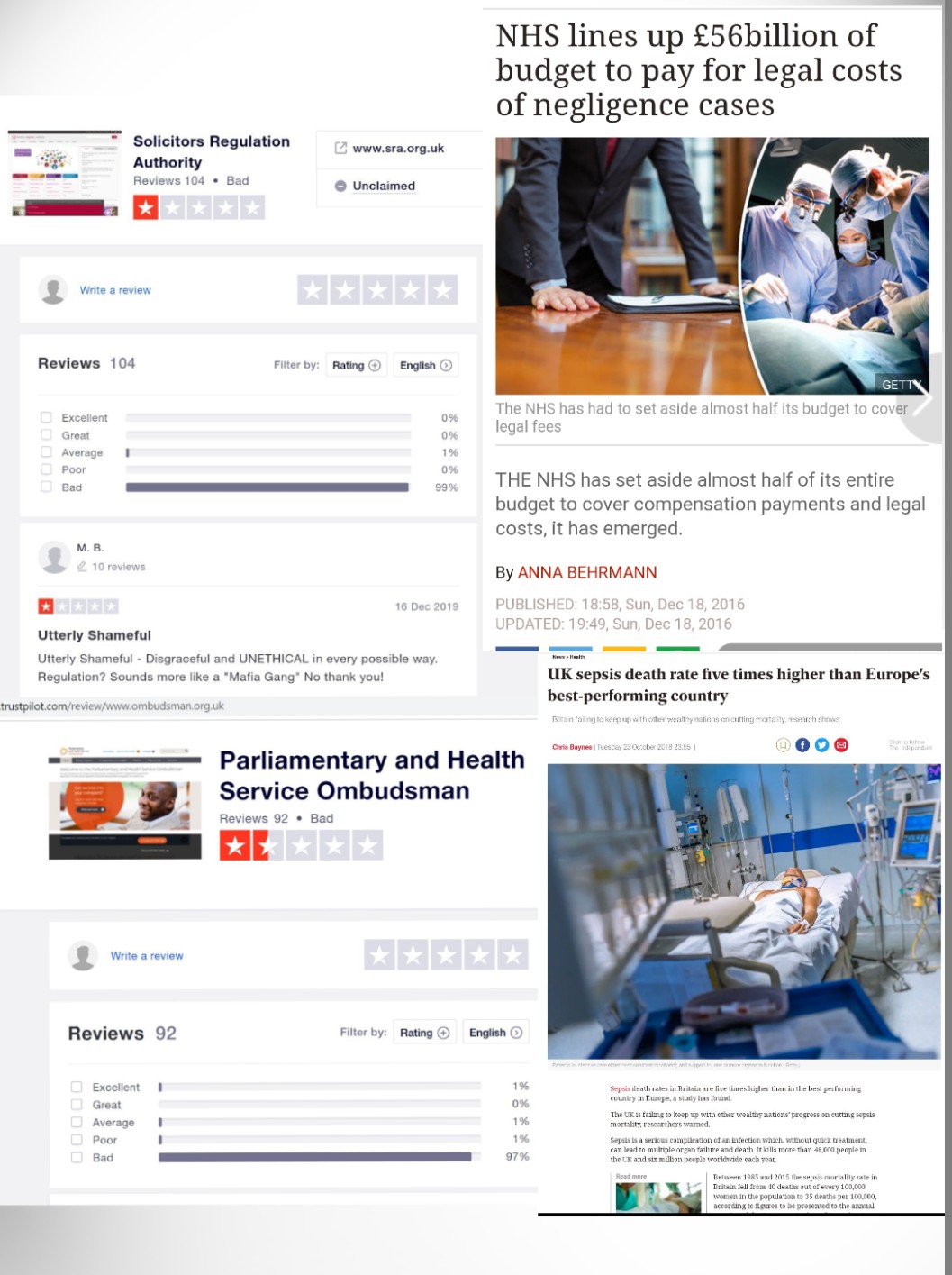 MONEY
#tmommfilm #tmommfilmUSA LCP https://t.co/jz6CW3Ki8D … @jeremycorbyn @Steven_Woolfe @briangukc pic.twitter.com/nRgFl2iD9G

— drjonesaa (@drjonesaa) May 20, 2018
#tmommfilm Can you see a connection? pic.twitter.com/QNg74rHwdf

— drjonesaa (@drjonesaa) September 26, 2018
#tmommfilm https://t.co/IkIoEcPb3q pic.twitter.com/LxMsq9JXll

— drjonesaa (@drjonesaa) June 3, 2019
#tmommfilmhttps://t.co/IkIoEcPb3q pic.twitter.com/DE4CQznbyC

— drjonesaa (@drjonesaa) July 24, 2019
Money @jeremycorbyn @ZacGoldsmith @Steven_Woolfe #tmommfilmhttps://t.co/zo1CFbPipahttps://t.co/3YHXVvqRubhttps://t.co/x2xy1HapLWhttps://t.co/Z6WfDsZOXDhttps://t.co/L8dUWpge35https://t.co/ovAVoVUaW3https://t.co/UocNz0SVwWhttps://t.co/hGQoHtDdKshttps://t.co/4Rpjq8s3lX pic.twitter.com/bPAhWGBeS6

— drjonesaa (@drjonesaa) February 20, 2019
#tmommfilm Saved £271 Billionhttps://t.co/c8UwF7oWnp pic.twitter.com/i0PfRAmmiC

— drjonesaa (@drjonesaa) May 21, 2019
#tmommfilmhttps://t.co/IUyvXezCwR pic.twitter.com/ISA7TZ3KKK

— drjonesaa (@drjonesaa) February 12, 2019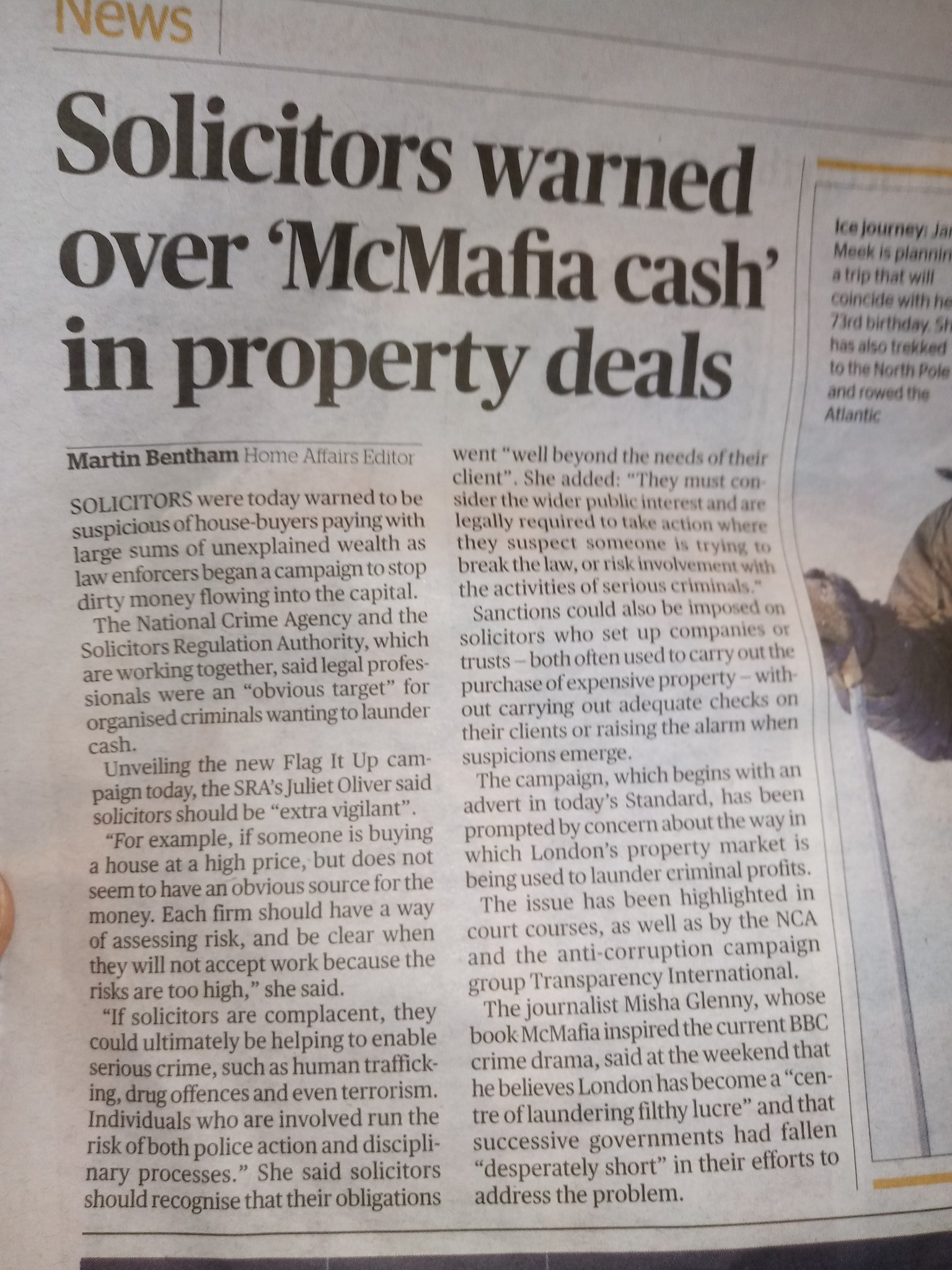 #tmommfilm #tmommfilmcovid19#pathway2death #metoolcp @jeremycorbyn @ZacGoldsmith@stacyherbert @washingtonpost@BostonGlobehttps://t.co/wqR0CPE1Bo pic.twitter.com/wsQ7UGk0gl

— drjonesaa (@drjonesaa) June 8, 2020
1 Elderly are investigated to have X money or property P
1.1 Feasibility of the crimes is done by the criminals
1.2 Anyone who could cause trouble to the crime is investigated and ways to damage them worked out.
1.2.1 E.g Bad people work on ways to break up relationships of the elderly person's family
1.2.2 get kids into care
1.2.3 Anything to stop the family saving the elderly.
1.2.4 Turn family members against each other.
3 Bad Lawyers (PB, W, JB) work out how to alter wills, or run up bills or get the property.  It's all about control. 3.1 With the elderly's property, the criminals control selling of it to their friends as pay off
4 Bad Doctors (B and N) diagnose the elderly as having dementia so as to put them into a care home they can control. All done to help with the above
5 Bad social workers cause problems
6 Any court issues are passed to the bad lawyer's friends who are judges to get the results they need.
7 Bad police detectives block investigations (MA, N)
8 Care staff in the nursing home or hospital 8.1 Help keep the illusion of dementia by 8.1.1 drugs, 8.1.2 false reports (damage tests or alternative narrative)8.1.3 hypnosis tricks & NLP etc 8.1.4 foul food and drink to cause dehydration
9 All work out ways to make the elderly look like they died a natural death but in truth, the elderly could have lived a lot longer
10 Bad coroner covers up true deaths
11 Then all the criminals get a cut out of the above.12 MP (CM) and regulators (CQC, SRA etc) look the other way or drag it out so no investigation
Update
https://www.mirror.co.uk/news/uk-news/string-murder-suicides-north-west-22563238